포럼 뉴스
Yoo Seung-ho signs on to play male lead in Chosun's cable TV series
최종수정
2011.12.12 17:16
기사입력

2011.12.12 17:16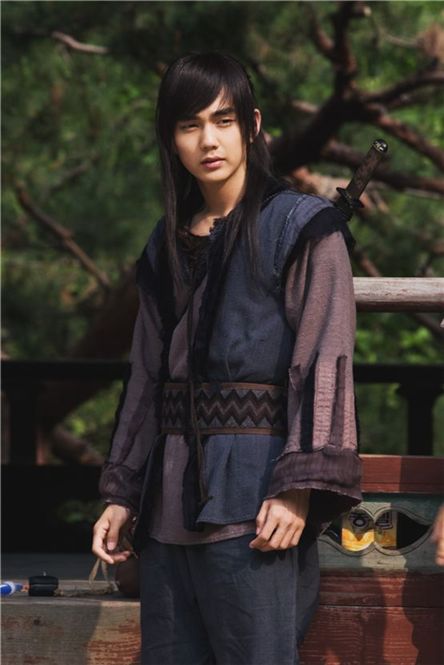 Yoo Seung-ho [SBS]
Korean actor Yoo Seung-ho will appear in a Korean remake of a Japanese TV series set to show on Chosun Ilbo's cable television channel early next year.
A press release from Chosun announced that Yoo will take on the role of the male lead named Baek-ho in upcoming series "Operation Love" (translated title).
"Operation Love," which originally aired in Japan in 2007, tells the story of a man who travels back in time to win back the heart of his love.
Yoo said in the statement, "I was drawn to play Baek-ho since his character brings up the idea of first love and time traveling. I also felt that this series will allow me to show a different side to myself as an actor."
Yoo made his debut at the early age of 10, starring the MBC TV series "Daddy Fish" (2000) and his film debut in "The Way Home" (2002). He has appeared in numerous dramas including "Love Letter" (MBC, 2003), "Queen Seon-duk" (MBC, 2009) and "Master of Study" (KBS2, 2010).
He has been on a break from his activities after starring in Korean thriller "Blind" and SBS' TV series "The Warrior, Baek Dong-soo."
※ Any copying, republication or redistribution of 10Asia's content is expressly prohibited without prior consent of 10Asia. Copyright infringement is subject to criminal and civil penalties.

10 아시아 Reporter : Lucia Hong luciahong@
10 아시아 Editor : Jessica Kim jesskim@
<ⓒ즐거움의 공장 "10 아시아" (10.asiae.co.kr) 무단전재 배포금지>