포럼뉴스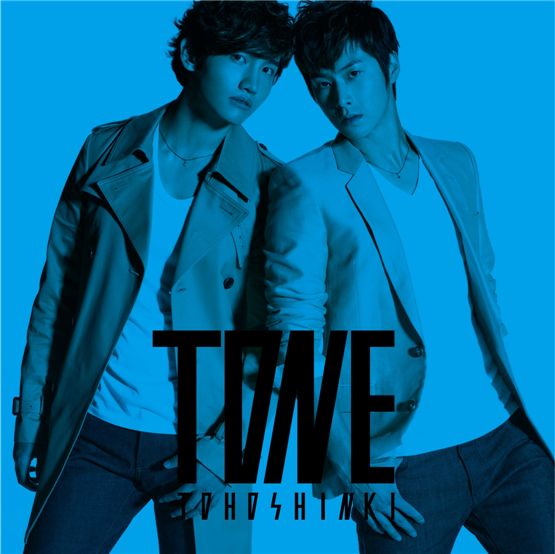 Cover of TVXQ's "TONE" [SM Entertainment]
Korean boy band TVXQ has continued to cause waves in Japan with their new Japanese album, taking over the No. 1 spot on Billboard Japan's music chart.
According to the official website of Billboard Japan on Thursday, TVXQ's latest Japanese release "TONE" topped Billboard Japan's top album chart, beating out local artists such as Sakanaction, Hoshino Gen and Ayumi Hamasaki.
"TONE" has sold about 205,000 copies during the first week since its release on September 28, making it the first time in over 11 years that an international male artist has sold over 200,000 editions of their album in the first week.
"TONE," their first Japanese release as a duo, is produced in three editions and includes such as songs as "Why? (Keep Your Head Down)," "Superstar," "B.U.T (BE-AU-TY)" and "MAXIMUM" while it had also ranked first on Oricon's daily albums chart.
TVXQ will also visit Japan to take part in fan events to promote "TONE," starting at the Grand Cube Osaka in Osaka on November 1 and the Tokyo International Forum in Tokyo two days later.
The boys will then hold their nationwide tour titled "TVXQ LIVE TOUR 2012~ TONE~" for three months starting January 2012 where they will hold a total of 14 shows in nine cities.
They will perform for a series of shows in Yokohama, Nagoya, Fukuoka, Niigata, Sapporo, Fukui, Osaka and Tokyo till March 2012.
※ Any copying, republication or redistribution of 10Asia's content is expressly prohibited without prior consent of 10Asia. Copyright infringement is subject to criminal and civil penalties.
10 아시아 Reporter : Lucia Hong luciahong@
10 아시아 Editor : Jessica Kim jesskim@
<ⓒ즐거움의 공장 "10 아시아" (10.asiae.co.kr) 무단전재 배포금지>